Why Leadership Development Training is Necessary
Leadership is a buzzword—one used often and in all types of settings. Definitions of leadership and the differences between leadership and management are covered constantly.

Veronica Cochran

, CEO of

IAAP

, says leadership is never generic and it is a responsibility for all of us. Whatever role or title you hold, whatever industry you work in, you have a responsibility to be a leader. The great news is that leadership looks different for each of us. Your leadership purpose is wholly unique to you. Discovering that purpose and stepping into it isn't always easy, but it's always worth it.

Imagine what your workplace would look like if everyone had increased emotional intelligence, better listening skills, and more self-awareness. That starts with you.
---
What Makes Academy for Leadership Development Unique
IAAP Academy for Leadership Development provides high-level leadership training designed specifically for office and administrative professionals. All the offerings in Academy are dedicated to helping you find your unique voice and use that voice in your daily life. Join a community of peers on a similar leadership journey who can be a sounding board, a support group, a cheering circle, and everything in between. Academy's offerings are intended to be linear, beginning with Foundations of Leadership. However, we know everyone is in a different place in their journey, so read through each program description to find your perfect place.

Take the first step

today

; your life will never be the same.
What Academy Alumni are Saying
IAAP Academy for Leadership Development Offerings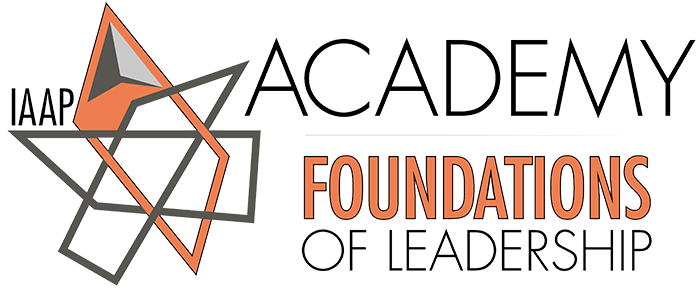 Foundations of Leadership
We lead up. Whether you're new to IAAP or not, you've probably heard the phrase. As true as it is, it still takes practice. Foundations of Leadership is a one-of-a-kind leadership experience specifically designed for the unique role of the administrative professional. Alongside a small community of your peers, you'll explore skills and mindsets to fully embrace the "we lead up" mantra. With exercises such as instruction from faculty, shared learning experiences with small cohorts, mentoring from Academy alumni, and game changing personal coaching, you'll develop a leadership mindset that will help you lead up—and beyond.
Benefits of Foundations of Leadership
Increased emotional intelligence
Higher self-awareness based on 360 feedback surveys
Enhanced public speaking skills
Honed critical thinking skills
Benefits of Aspire Leadership
Better communication skills to assert your value and readiness to move into a management space
Ability to practice delegation and meeting management
Learning to advocate and encourage direct reports to help them achieve their goals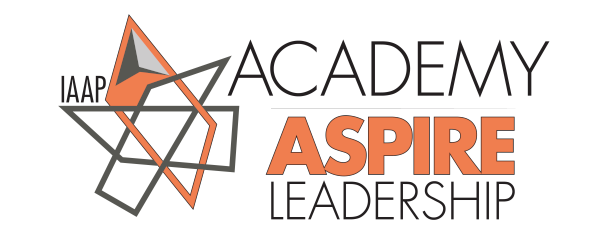 Aspire Leadership
Aspire Leadership is designed to prepare and equip administrative professionals who aspire to excel at people management or executive level support. Whether you are seeking a new role or you already have a role managing people or providing executive level support, Aspire Leadership will challenge and change your mindset and focus on the critical competencies needed to succeed.
Do you already hold a supervisory position and want to learn how to do it bigger, better, faster, stronger? This two-and-a-half-day program is also for you!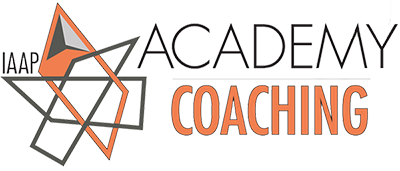 Coaching
As leaders, we need to bring our best selves to the table each and every day. We need to work hard to achieve our goals, both personally and on behalf of our organizations. But sometimes that's difficult. Life can get in the way. That's where a coach comes in. A coach provides a straighter line to get you from where you are to where you want to be.
They bring a fresh and unbiased perspective—helping to illuminate your strengths, blind spots, and gaps—then work with you to close gaps and achieve your goals. According to a study by the International Coaching Federation, 70 percent of those coached state they benefited from increased work performance after coaching.
It also noted that 86 percent of employers who paid for employee coaching recouped their investment.
Benefits of Coaching
Focused work on achieving your unique goals
A different perspective on challenges you face
Accountability and growth opportunities
An unbiased voice, both to support you and alert you to your blind spots
Meet the Faculty
IAAP

Academy for Leadership Development features top-notch instructors that inspire and instill confidence.
Each faculty member is dedicated to making sure you are able to reap all of the amazing benefits of the program.
Francisco A. Gónima is an experienced executive coach, community facilitator, and social sector strategist with a passion for supporting innovation and the leaders that dream it into being. For the last eight years Francisco has grown a successful executive coaching, strategy and leadership development practice by applying his expertise, experience and innovative "whole-person" approach to empowering other leaders.
As a public speaker on leadership in adversity he is a storyteller who brings together the importance of inspiration and big thinking with the necessity of clear planning and decisiveness to achieving the brightness of the future. Read More
Dr. Sherry Yellin has over 20 years experience designing, creating, and delivering learning and coaching solutions to leaders in education, government agencies, and private industry. She has a background in brain-based learning and wholeheartedly believes when we lead, teach, and live the way the brain learns best, we get immediate and extraordinary results.

Her signature CRANIUM methodology provides the centerpiece for all of her work. She is an Associate Certified Coach through the International Coaching Federation and a Board Certified Coach through the Center for Credentialing Education.